As this project had launched, we had all been assigned and told to be poet laureates of different countries and their involvement in WWI. Not only did we have to spend several weeks on research of these countries, we had spent many more weeks choosing a poetic form, writing a poem, writing a stuffed outline, and writing an essay. On top of all of that, we were all assigned teams to work in for the book launch party. Our teams would all work towards one goal, the book launch party. We had to raise 600 dollars, create a website, create a poster, create a book, plan and design the event, and host the event.


Now, onto the Final projects that I had created.

My personal Archive:
https://drive.google.com/drive/folders/0B4cH2qGQXmWieTU4LVlQbmZobVE

My role was to help figure out what businesses to contact and help write the letter and to talk with Ashley Hein About how to go about fundraising. As previously stated, our first accomplishment was to raise 600 dollars. We had then gone on and outdone our selves and raised nearly 2,000 dollars throughout the whole project. This was done by selling books, doing a silent auction, emailing businessmen and calling them as well.

Link To Book Website:
http://ahspoetlaureate2016.weebly.com

Reflection:


Powered by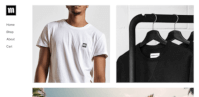 Create your own unique website with customizable templates.